Shaping the future of children's healthcare
Driving innovation in children's healthcare to save more lives
Shaping the future of children's healthcare
Driving innovation in children's healthcare to save more lives
Our Vision
To drive innovation in children's healthcare in order to save more lives and give children the very best chance to thrive.
Our Mission
We support projects at Southampton Children's Hospital which advance and enhance children's healthcare, including mental health, beyond that which is possible through NHS funding and driving forward the future of children's healthcare in the UK. We also back innovative health related projects in our local community across central southern England which promise to make a real and lasting difference.
We are delighted to announce that our fundraising campaign for a new intra-operative MRI (iMRI) scanner suite at Southampton Hospital (SCH) has been successful! Working in partnership with University Hospital Southampton, we've raised the funding needed to build and equip the new suite, which should be fully operational by the summmer of 2022.
Join us this April for a fabulous evening of fashion in the stunning setting of The Grange Hampshire, all while raising vital funds for children's healthcare
Our glorious public art trail from Summer 2022 was a huge success! Take a look what we got up to with our not-so-fluffy friends.
Join us on 29th & 30th April 2023 for another beautiful walk through the bluebells in the stunning setting of Holywell Estate
The beautiful 'We Can Be Heroes' design has now raised over £20,000 for Murray Parish Trust and NHS Charities Together!
Join us at Highclere Castle on the 15th April as we return for their annual Easter Egg Trail in support of the Murray Parish Trust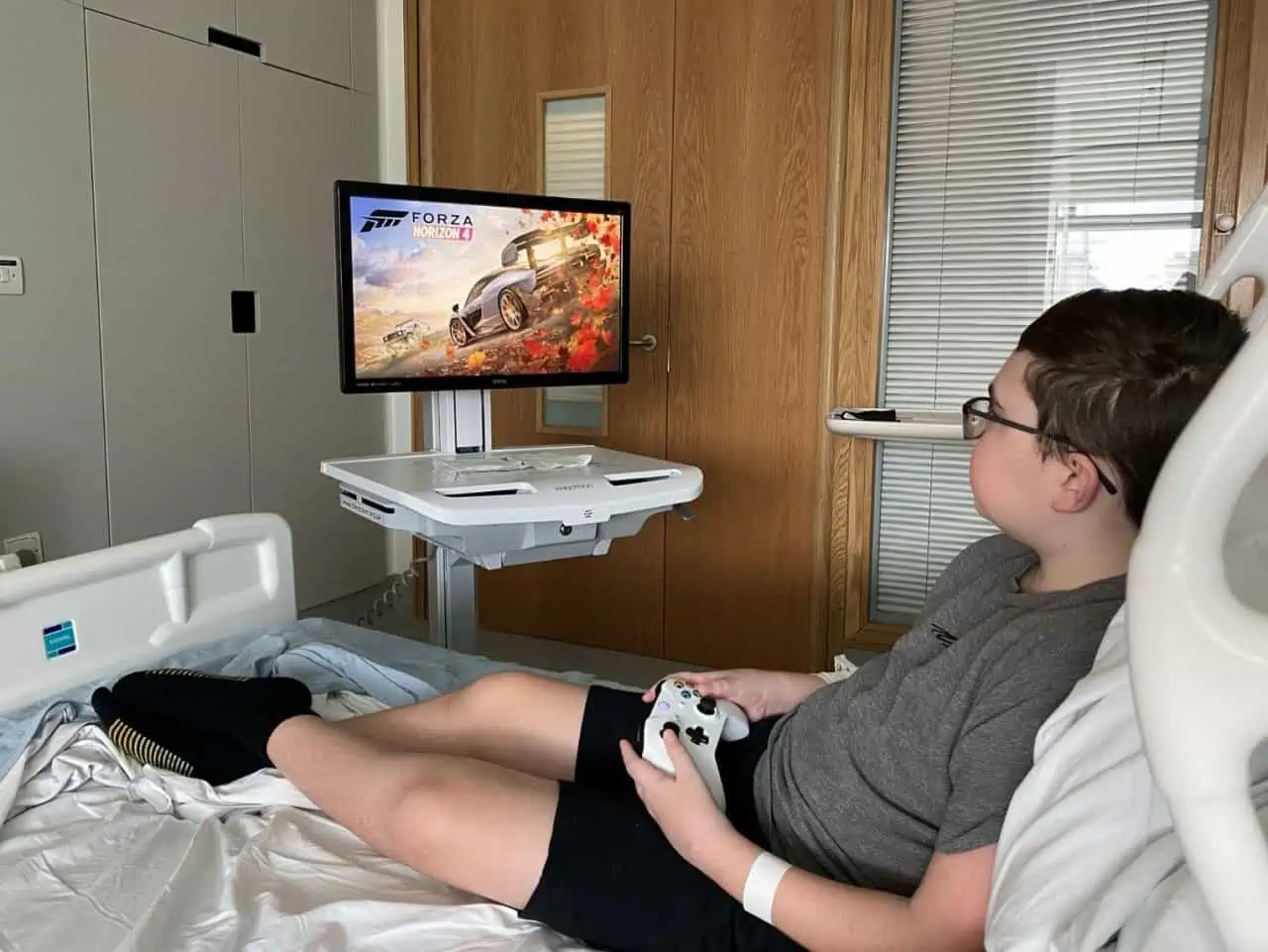 Three gamin carts have now officially arrived at Southampton Children's Hospital, helping to support the mental health of young patients on the wards
In November 2018, The Murray Parish Trust in partnership with Southampton Hospital Charity announced that we had raised the £2million needed to build a dedicated and world-class Children's Emergency and Trauma Department at University Hospital Southampton, providing care for children across the South.
Join Sarah and Jim as they take you on a tour of the amazing new Children's Emergency & Trauma Department at University Hospital Southampton.
 Here is the latest News from The Murray Parish Trust and our Events Calendar.
Two Murray Parish team members are taking on Mount Kilimanjaro this September in support of The Murray Parish Trust Led by the Murray Parish Trust's intrepid Ambassador Shadi Ganjavian-Connor (Founder of Team GC), an awesome all women team will take on this incredible...
SHOPPING ONLINE? HERE'S HOW YOU CAN HELP RAISE FUNDS

Sign up to easyfundraising and see your favourite brands donate to the cause you care about whenever you shop with them. Choose Murray Parish Trust as your charity to support us while you shop!
Buy your cards for any occasion using Making A Difference Cards and help The Murray Parish Trust. Choose any design, customise your message/text upload your own photos or even send a video message!
2020 Directory of Social Change Awards
In January 2020, we were delighted to be awarded runner up in the Everybody Benefits Long Term category at the Directory of Social Change (DSC) Awards 2020. The DSC founded in 1974, is a national charity which supports an independent voluntary sector through campaigning, training, funding information and publications, helping thousands of organisations achieve their aims.
Do something amazing today!
Making a donation will help The Murray Parish Trust raise funds to advance the treatment and care of children from across our region and beyond.