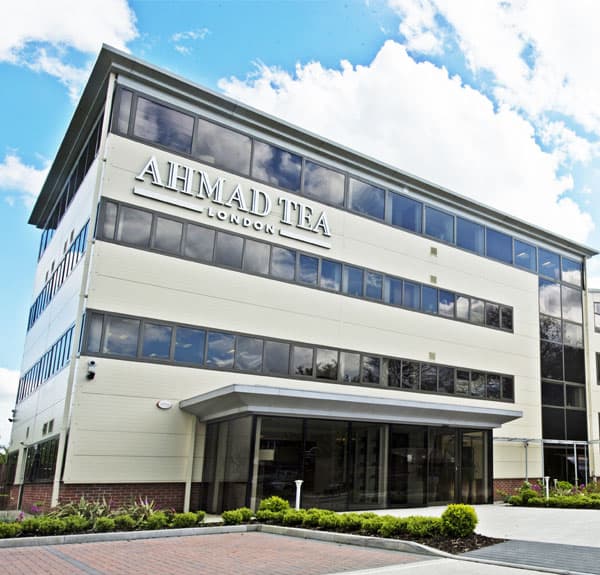 The Murray Parish Trust are excited to welcome Ahmad Tea  as Presenting Partners for our spectacular public art trail, The Hares of Hampshire.
Ahmad Tea Ltd is a family business established and operated on family values with their global headquarters based in Chandlers Ford, Hampshire in the UK since 1989. 
They have previously supported The Murray Parish Trust by sponsoring TMPT Ambassador Shadi Ganjavian Connor for the Matterhorn Challenge in 2017
"We are delighted to be supporting Murray Parish Trust and look forward to seeing the amazing Hares of Hampshire project develop and play a key role in fundraising for the new IMRI unit".
For ten weeks, Winchester and Southampton streets, parks and public spaces will be brought to life with an exhibition of magnificent hares. Each giant sculpture will be individually designed and beautifully created, showcasing the wealth of artistic talent the county has to offer – while positively contributing to the economic, cultural and social life of the area.
This will be the biggest art event that Winchester and Southampton have ever seen, creating a free, fun, family-friendly trail of discovery for everyone to enjoy whilst exploring our great cities. This is an opportunity for locals and visitors to be inspired, get creative and celebrate the history and culture of Hampshire
Ahmad Tea Ltd is a family business established and operated on family values. This means consistently working together year after year, never compromising on their beliefs and always being guided by shared goals. Ahmad Tea work with the finest selected tea gardens around the world and view their tea growers as a natural extension of the Ahmad Tea family. Every blend is sampled at least seven times during the journey from being plucked to your cup – a process overseen by Company Chairman, Mr Rahim Afshar, and his team of world-leading Tea Masters. Nothing leaves the tasting room until they are sure it is an extraordinary cup of tea, destined to inspire tea lovers everywhere. Ahmad Tea is currently available in over 85 countries worldwide.
"I will not sell anything that I would not drink at home."
Mr. Rahim Afshar, Chairman
Ahmad Tea aim to inspire tea drinkers with their passion and commitment to quality. They honour the role played by a cup of Ahmad Tea, from everyday moments of quiet reflection to times of joyous celebration and Invite the World to join them in this celebration.