On June 5th 2016 Lottie Moore and Léon Milns took part in the Uganda International Marathon (dubbed 'A race like no other' with very good reason) and raised a fantastic £3,055 in the process!
Fundraising for The Murray Parish Trust took this couple on a trip of a lifetime and we caught up with them to find out how this incredible experience has been life changing for them as well as all those that will be touched by their charity inspired adventure. We asked them a few questions..
How are you feeling now you're back from 'A race like no other'? Was it what you expected it to be?
I don't think you quite know what to expect when you are heading out into the unknown. We have truly had a life changing experience and feel very grateful to have been a part of Uganda's biggest international fundraising event in only its second year running. The people out in Africa are so warm, welcoming and appreciative of your help that it made each day so humbling and such a privilege. I think we both agree the food was better than what we had anticipated but the "glamping" was a little less glam than what we had expected, however this just added to the rural experience of camping out under the stars. We have made some friends for life and already have some events lined up as a result of the people we were lucky to meet out there.
The experience involves working with local projects and other activities over a week in Uganda what were your highlights?
We both agree that building a piggery from scratch was our main highlight. This was linked to one of our chosen African-based charities called STEP which aims to provide much needed support to the older generations of Masaka and the communities in which they live in. We spent a good 8 hours grafting hard in the blistering heat, with no shade to seek solace in. We got stuck in to everything from mixing cements to laying bricks and now seeing the finished product makes it all worthwhile. Pigs are a major source of not only financial income but food income for these communities and to have helped provide an area in which the pigs can thrive felt very rewarding.
Running a half marathon is no mean feat but over there you had heat and altitude to deal with? How was the race? How did your training prepare you?
We embarked on our training in January and ran up to 10 miles per run as we approached the trip. However I don't think any amount of training can quite prepare you for the heat, off road tracks, hills and altitude of running in rural Uganda. On the day we were lucky to have cloud for the first few hours of the morning which we were massively grateful for and running alongside the excited locals really lifts your spirits when things started getting tough. Unfortunately, Lottie's knee gave way around mile 4 which made the remainder of the run antagonisingly painful for her but she managed to carry on and finished the half marathon which is what we had set out to do.
Léon however decided to carry on running and finished the full marathon! I couldn't believe it when he said he was going to do the whole lap again but true to form he completed it. He said it was one of the hardest things he has done. During the second half the sun was out in full force, many of the locals who had been cheering us along the way had retired inside for lunch and the runners were few and far between so things got hard, and lonely, but he managed it and I couldn't have been more proud of him. I of course was at the finishing line waiting for him with a cold ale and a Rolex (Uganda street food).
Your before and after photo's – We have to mention them because you just looked elated both before and after!
We had had a great sleep the night before as we decided to upgrade to the hotel for that night in order to get a good rest in a proper bed, plus the race started just around the corner from the hotel so it made sense to us. You can't help but be excited when there is such a buzz around you. We were definitely running on adrenaline at 6am in the morning as it certainly wasn't the breakfast provided by the hotel! Afterwards I think we were just happy to be alive!! And of course the realisation of what we had just achieved kicked in.
Congratulations on going above and beyond your fundraising target? Where does the money go? And what were the reasons behind your chosen charities and Uganda Marathon as your event?
We picked our two African charities as they were at opposite ends of the spectrum to one another. STEP aims to provide support to the older generations who are often forgotten about within Masaka. It is often the case that you will have an elderly couple of 80 years of age looking after a family of 5 children due to their parents dying of AIDS. There is not much help currently for these families so we both felt it important to get involved with the work this charity does. Knowledge for Children on the other hand helps by providing educational resources for the young people of Masaka, again something we felt very important to invest in as they will hopefully shape the future of Uganda.
In addition, James and Sarah are close family friends of Leon's and we felt like we wanted to not only raise awareness of the fabulous work they are doing for TMPT, but also wanted to raise funds to help contribute to the Charity. Having an emotional connection to TMPT was a great focus and driver for us during our training and the Marathon itself and we are thrilled to have been able to raise the money we did and know it will go a long way to help.
What's next for #TeamLm?
We have a few much needed breaks away to look forward over the news few months which will involve a little less running. We have both agreed that we are ready for a new challenge to provide us with a new purpose and much needed focus. We have been eyeing up several events from boating around the world to trekking in Iceland, climbing Kilamanjaro or volunteering in Argentina. Watch this space.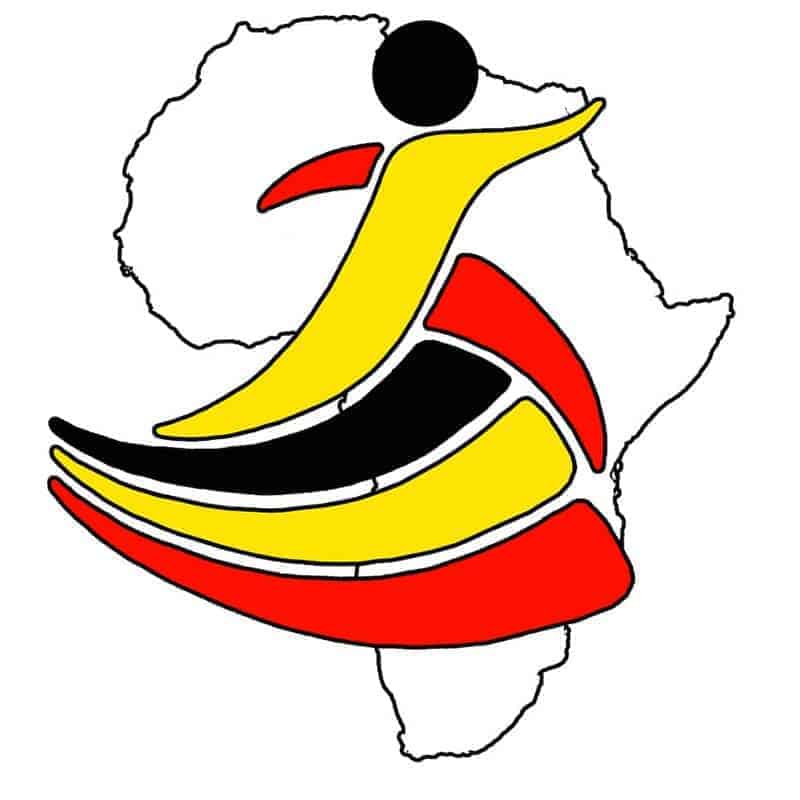 Their fundraising total takes our #2MillionSteps appeal that much further towards our goal of raising £2 million over the next two years. We are aiming to help build a life-saving children's A&E (trauma) department based at Southampton University Hospital which will cover a large area across the South of England.
Find out what steps you can take to make this a reality HERE
And a HUGE thank you to Team#LM from The Murray Parish Trust!.