We were incredibly humbled and honoured to be chosen as the primary charity at the CryptoAM awards evening last week as part of the two day Crypto AM conference hosted by Cudos, The Global Compute Network.
Sarah Parish (co-founder of The Murray Parish Trust) gave a speech at the ceremony and talked about our vision and latest appeal to raise funds for a revolutionary iMRI Suite at Southampton Children's Hospital.
Thanks to the amazing generosity of attendees at the event we raised £24,000 on the night with a further £20k donation from Cudos themselves!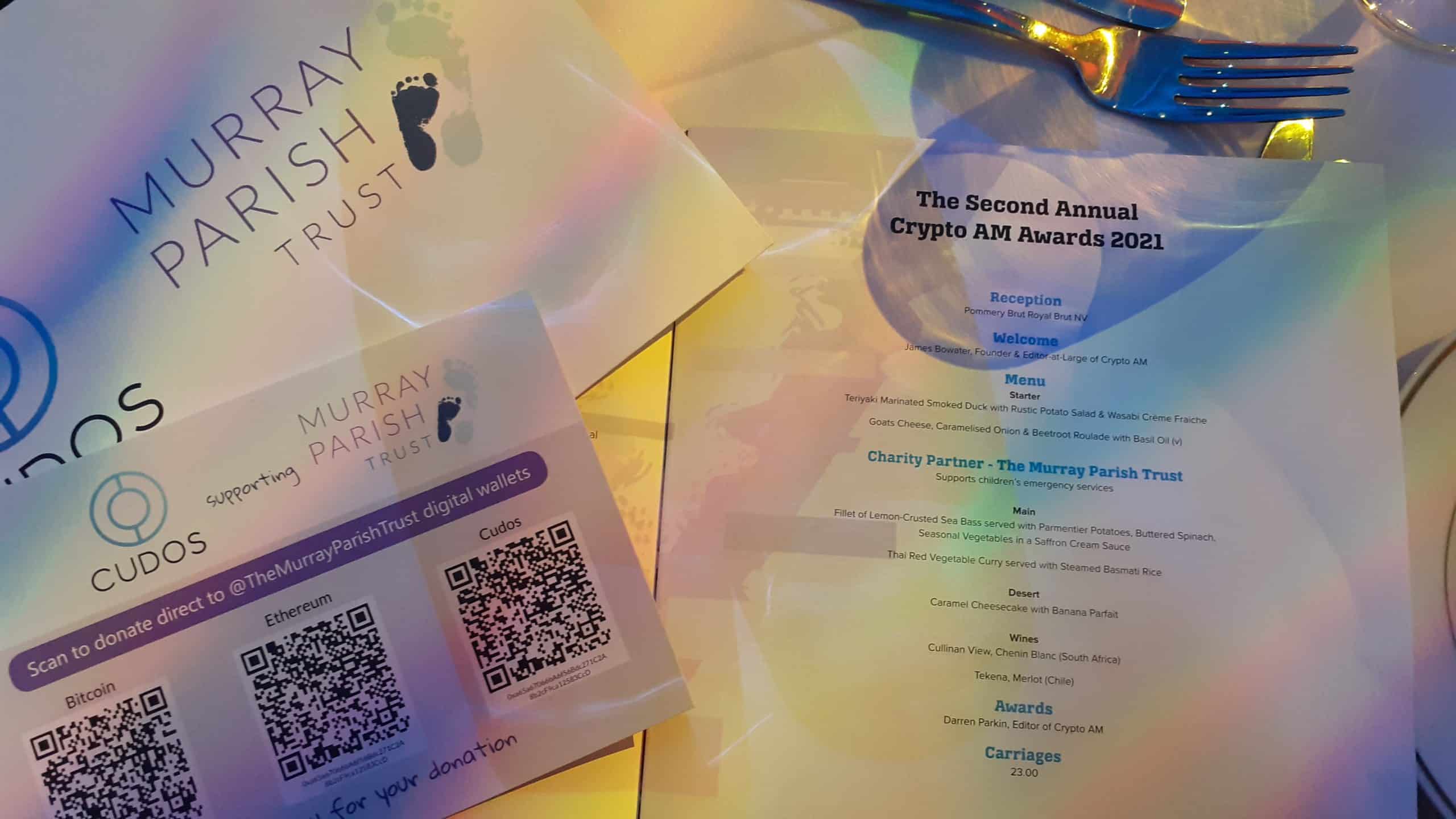 "We are delighted to announce that we have chosen Cudos and their native CUDOS token as our crypto partner. We have a shared vision with a strong philanthropic ethos and look forward to a long and prosperous partnership" – Jim Murray (co-founder of The Murray Parish Trust)
Donate to The Murray Parish Trust using Crypto Currency
We believe that Digital Currency will have a fundamental role in the charity sector going forward and are proud to be supported by CUDOS as our inaugural crypto partner. The Murray Parish Trust are now accepting donations in Bitcoin, Ethereum and Cudos.