We would like to say a huge thank you to the Hospital Saturday Fund for their recent donation of £2,000 to our latest fundraising appeal.
The HSF is a registered charity whose aims are to provide assistance through its charitable giving grants to health charities, medical organisations and individuals with a medical condition or disability.
Founded in 1873 the organisation has a fascinating history from a time when there was little co-ordination of health services. At a meeting held in Hyde Park in London 1873, the founders made an appeal for the inauguration of a Fund to which all in employment would pay a regular weekly amount which would help to meet the cost of hospital maintenance. In those days pay day was on a Saturday and thus the name Hospital Saturday Fund was chosen.
Find out more about HSF at www.hospitalsaturdayfund.org
The Murray Parish Trust are extremely grateful for this donation from such an established healthcare charity. The money will go towards our most ambitious challenge to date, to raise £5.5 million to fund a revolutionary (intra-operative) iMRI Suite at Southampton Childrens Hospital. This campaign will make the hospital a next generation centre for paediatric neurosurgery and pioneering research, which will advance the treatment and care of children across the region and beyond. READ MORE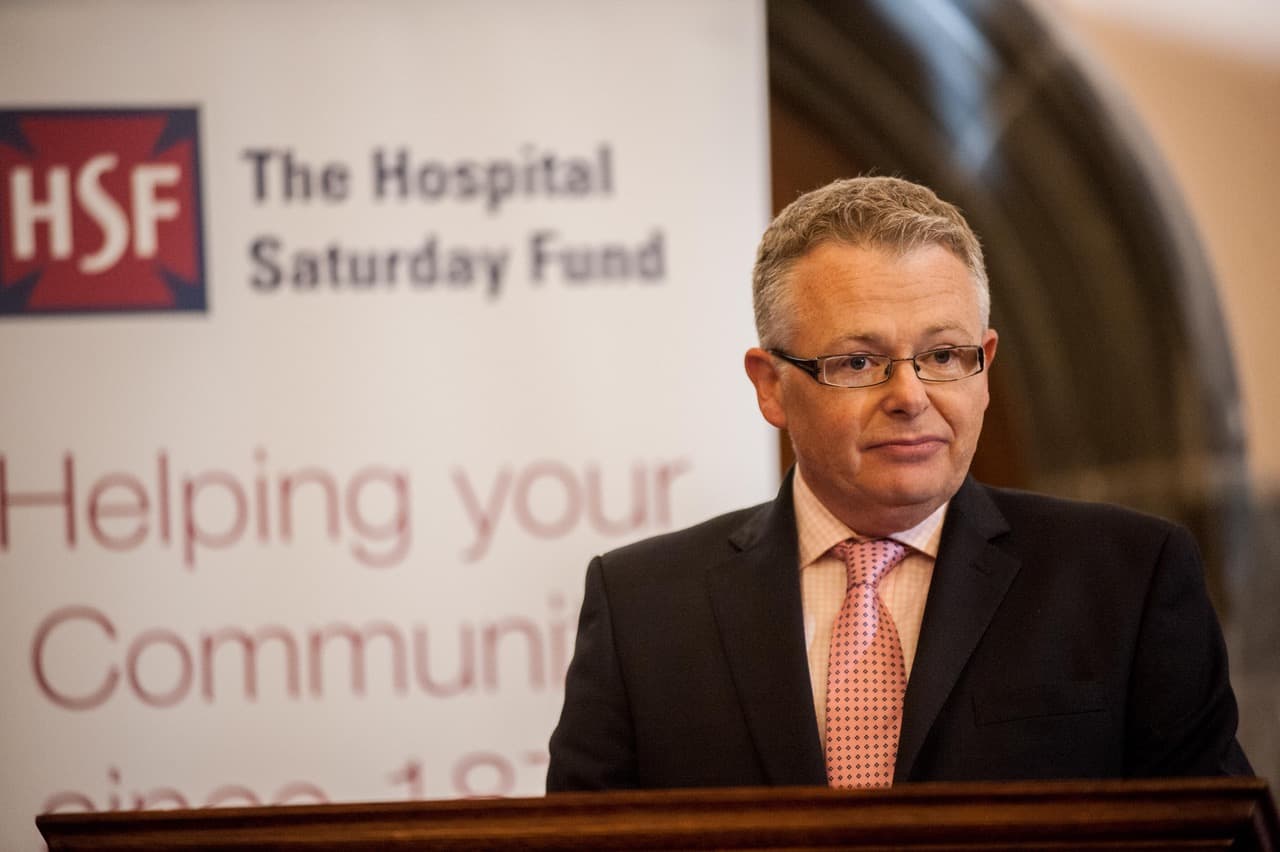 Pictured above: Paul  Jackson Chief Executive HSF