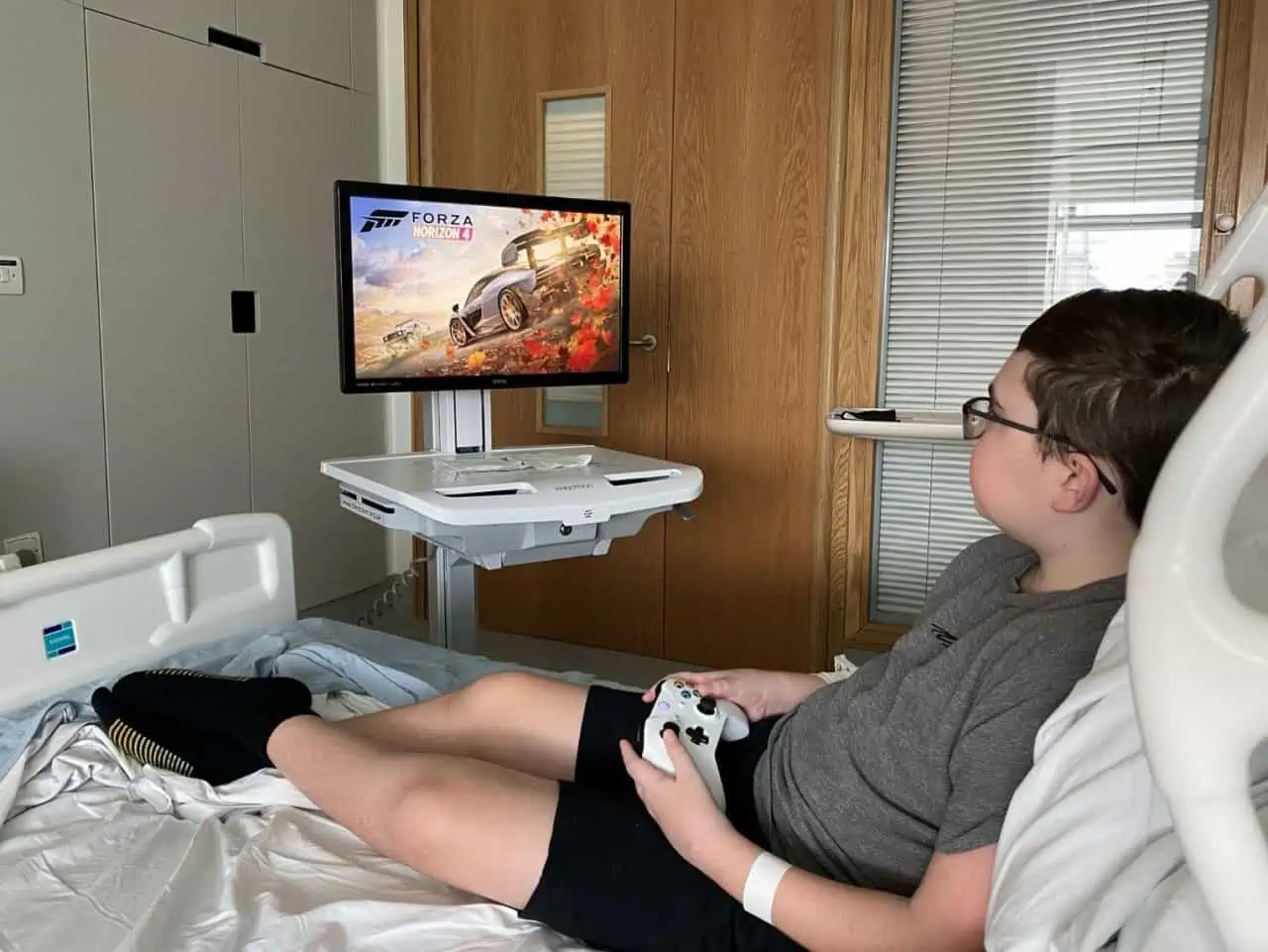 The COVID-19 pandemic has had a devastating effect upon the mental health and wellbeing of children and young people. A national study showed that two thirds are worried about their mental health and referrals to the Child and Adolescent Mental Health Service are at record levels. Some groups are disproportionately affected, including those who are in hospital. Children have had treatments delayed and many are experiencing severe isolation and low mood in hospital, which can worsen their health condition and the effectiveness of their treatment.
The Play and Activity Team at Southampton Children's Hospital support to children and young people being treated across 14 different departments, to help them cope with their hospital journey. Play helps young patients feel as normal as possible in a strange place and during a worrying time. It prevents boredom, low mood and reduces feelings of isolation. It can also reduce the need to be sedated for some treatment or procedures; the distraction is proven to significantly reduce anxiety and stress. Whilst the NHS funds the salaries of the Play and Activity Team, all the equipment, toys and crafts they use every day are funded by donations.
The team make use of traditional models of play, art therapy and play therapy, but they also recognise the transformative effect that digital technology can have on the mental and physical health of those they support. Such technology is deeply embedded in the lives of children and young people today and access to technology makes their hospital stay feel more normal and helps them develop ways of coping.
The Play and Activity Team wanted to buy mobile Xbox gaming carts that can be used across the children's hospital so that all young patients have access. The RockinR Gaming Cart is customised and specifically built for the medical environment. As well as the health benefits of play, they also allow young people to keep in touch with friends at home to reduce isolation and encourage social interaction with other patients on the ward.
The RockinR is the only system suitable for the medical environment. It is compact and easy to store and can be easily cleaned in accordance with infection control requirements. It is the only suitable system that has moved away from discs with has pre-loaded games and additional downloaded content, reducing the challenge of discs getting lost or damaged on a busy hospital ward. The cart can be moved up and down which means that a child in bed, lying flat or in a wheelchair can see it easily.
Eleven year old Evie has Cystic Fibrosis, a condition that affects the lungs. Evie's longest stay in hospital lasted five months with a severe chest infection. She comes into Southampton Children's Hospital every three months for antibiotics and stays for two weeks. She has to be isolated for her entire stay to stop her from picking up infections.
The play team look after our whole family. Louise, in the play team, and Evie have such a good bond. They laugh, sing and do wacky things. Evie gets down when she knows she has to come in, but she gets excited about seeing Louise. I really don't know what I'd do without the team. It makes Evie's hospital experience better –  Evie's Mum
Thanks to the kindness of several Murray Parish Trust donors, we were so happy to be able to help with the purchase of three of these brilliant carts.