You may not be able to enter a marathon, hold a ball or attend a Murray Parish Trust event for the time being, but there are still plenty of ways that you can raise or give money and show your love and support, and we've included a few starter ideas below. Contact [email protected] to let us know what you're planning to do, and we'll help you in whatever way you can to set up and publicise your event.
Get Creative!
Make or create something that you can share or send safely to your friends and family, something that you enjoy doing and that will boost their spirits – like this amazing young fundraiser who wrote a downloadable book of poems and got his parents to illustrate it. 
Take on a Virtual Fitness Challenge!
 You can take on a virtual challenge, either by yourself or with your family and friends. Maybe you want to set yourself a target number of steps to walk during your daily exercise, or do a static bike ride that's the same distance as your dream holiday destination. You could even do that marathon you were going to enter, but with a few overnight rests. We can help set up an event fundraising page, either just for you or for a bigger virtual team.
Declutter!
If you're using the time to declutter, you can raise money by turning unwanted books, DVDs, CDs and games into donations. You don't even need to leave the house, as Ziffit.com will come and collect your unwanted stuff (whilst taking every care to observe social distancing rules) and give the money for these items directly to us. It's completely free, and Gift Aid can also be reclaimed. Or use other selling channels such as eBay – making sure that you get your items to the buyer in a way that is covid -compliant.
Hold a Virtual Quiz Night
Are you missing your local pub quiz night, and wanting to give your brain a bit of a workout? How about hosting an online quiz with your friends, though they'll be on their honour not to google the answers on their phones, and pour their own beers… In fact, you might even be able to order a delivery from your local brewery!
Virtual Bake Off!
Lots of us are getting a great deal of enjoyment from home cooking, and we love seeing the pictures of the amazing dishes that you're all creating. Why not hold a virtual Bake Off or Masterchef competition with your fellow cooks? Set a challenge each week and share the photos of the results with each other and The Murray Parish Trust – and donate your entry fees via our website or our Virgin Money Giving page.  Jim and Sarah will be happy to judge your creations from afar, but we'll have to take your word for how good they taste…
Celebrating a Birthday?
Is it your birthday? It may not be that easy for your friends and family to buy presents for you, but if you set up a Facebook fundraiser, that will help raise vital funds for The Murray Parish Trust.
Or if it's someone else's birthday, you can buy and send them a card for this or any other occasion from Making A Difference Cards, and help The Murray Parish Trust. Choose any design, customise your message/text upload your own photos, or even send a video message!
Shop at Smile.Amazon.co.uk
Are you getting rather more Amazon deliveries than usual these days?  And did you know that if you're shopping at Amazon, you can support The Murray Parish Trust…?  All you have to do is go to smile.amazon.co.uk and sign in as usual, then select The Murray Parish Trust as your chosen charity. Amazon will then donate 0.5% of the value of all your eligible purchases. It's that easy! Just make sure you're logged in at smile.amazon.co.uk each time you shop.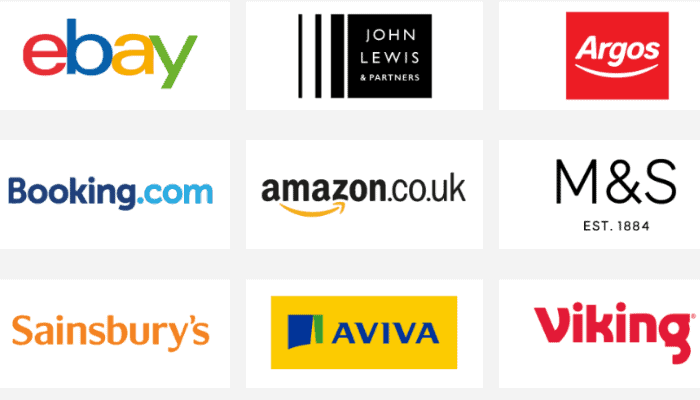 Shop via Easy Fundraising!
Shop at your usual high street stores online via Easy fundraisng and we will receive donations up to 7% of your total purchase. Anything from big ticket items  like holiday bookings and flights, white goods and furniture to ordering your weekly shop or evern a takeaway treat from Dominos or Uber Eats.  Overf 4,000 retailers support charity via Easy Fundraising including Argos, AO, Audible, Amazon, Curry's Pc World and many many more. Download the Easy Fundraising app on your phone or log in at EasyFundraising.co.org.uk and get started. You just need to remember to log in via the app or site every time you shop.