Find out what we are fundraising for and how you can help
Since 2014, The Murray Parish Trust have helped raise over £5 million in partnership with Southampton Hospital and we're are committed to continuing our support for this crucial hospital by investing in projects which truly advance paediatric healthcare, giving critically ill children access to the very best treatment and care, close to home. 
Scroll down to find out more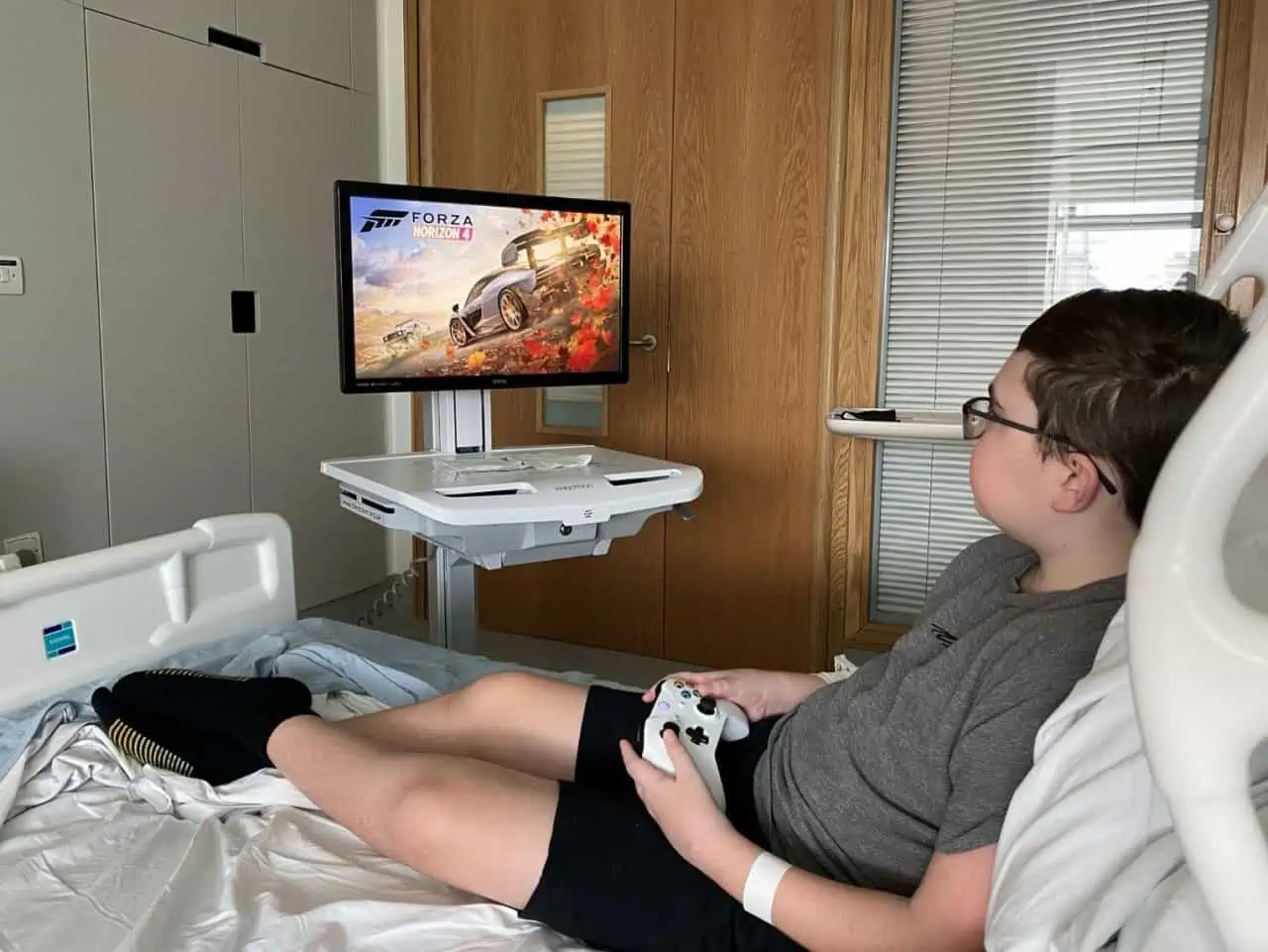 Mobile Gaming Carts
January 2023
We've raised over £7,000 to help fund the purchase of three mobile gamings carts for use at Southampton Children's Hospital
PICU Privacy & Isolation Cubicles
March 2022
Our aim is to raise £200,000 to fund one isolation cubicle for the PICU
Do something amazing today!
Making a donation will help The Murray Parish Trust raise funds to advance the treatment and care of children from across our region and beyond.