Find out what we are fundraising for and how you can help
Since 2014, The Murray Parish Trust have helped raise over £5 million in partnership with Southampton Hospital and we're are committed to continuing our support for this crucial hospital by investing in projects which truly advance paediatric healthcare, giving critically ill children access to the very best treatment and care, close to home. 
Focus on children's mental health
During 2023 and beyond, The Murray Parish Trust is focusing on children's mental health, fundraising to deliver projects which aim to improve early and innovative interventions.
The combination of Covid-19, poverty and money worries, plus social media, school and other societal pressures have had a devastating effect on the mental health of our young people, and we have now reached a crisis point. Around 1.5 million young people – that's one in 5 children and teenagers – are now likely to have a mental health problem: a shocking 60% increase over the last 5 years. Or to put it another way, 6 children in every classroom are currently struggling with their mental health.
Children and teenagers can be affected by a wide range of mental health problems, including anxiety, depression, eating disorders, OCD, PTSD, and trauma. These can have a huge and disruptive impact on their lives and development. And for many the consequences can be tragic: around half of teenagers with a diagnosable mental health disorder attempt suicide or self-harm at some point. Over 200 children and teenagers have died by suicide in the last 12 months … that's the equivalent of an entire secondary school year, lost forever to their families and friends.
Not only is children's mental health at crisis point, but so is the provision of treatment and support. Referrals to the Children and Adolescent Mental Health Service are at an all-time high, with waiting lists up to 3 years. This is if a child can even get on the list as this is only for those in crisis or close to crisis.
So The Murray Parish Trust believes it's imperative that we act now to provide additional and immediate help to our young people who are battling with mental health issues. The good news is that most child mental health problems, if tackled when they are still young, can be successfully resolved, and ensure that they can go on to achieve their full potential.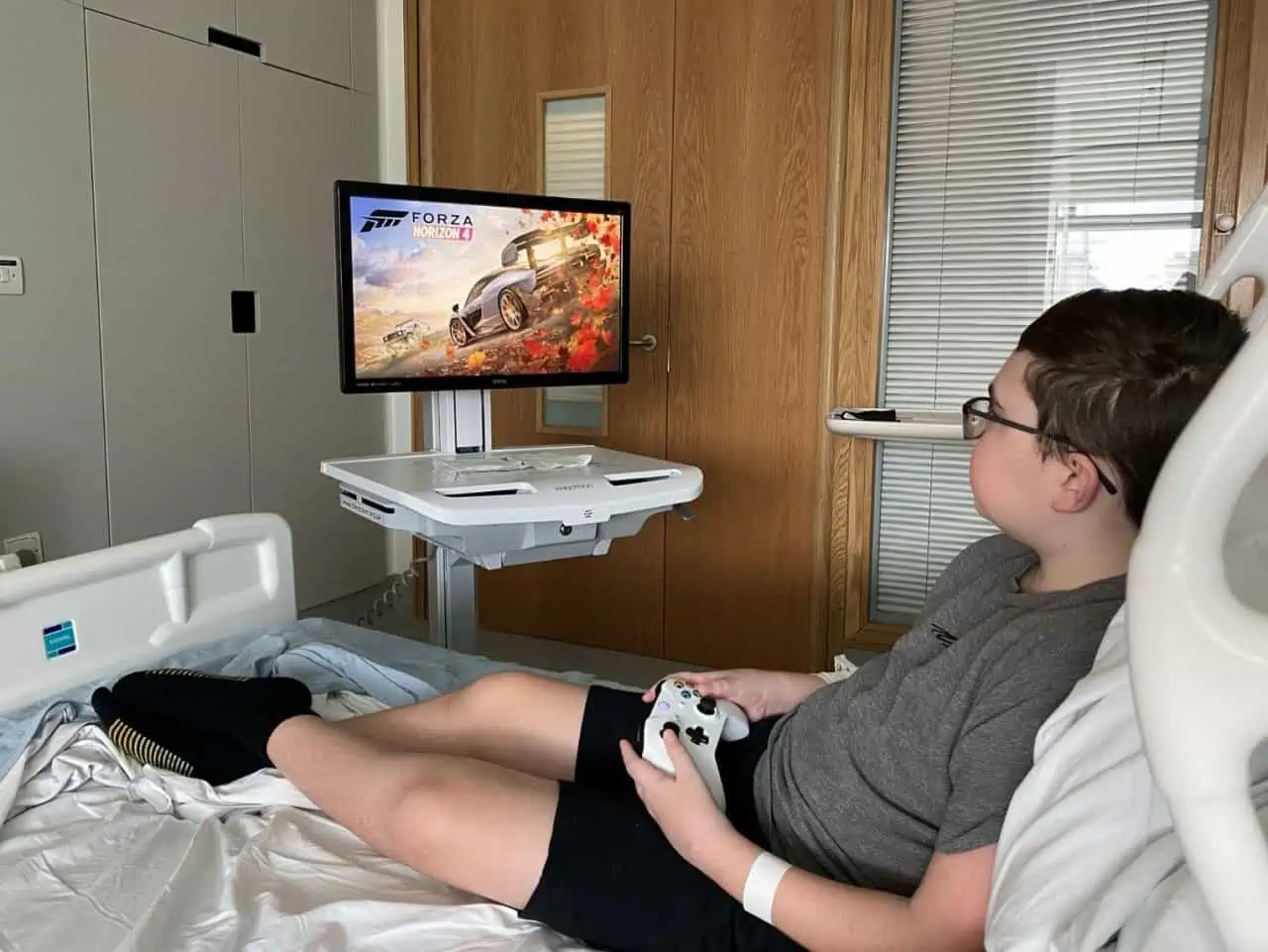 Mobile Gaming Carts
January 2023
We've raised over £7,000 to help fund the purchase of three mobile gamings carts for use at Southampton Children's Hospital
Diabetes Mental Health Parent's Workshop
October 2022
Funds raised for the Diabetes Distress Workshops at Southampton Children's Hospital
Paediatric Training Manikins
July 2022
We are committed to raise £90,000 for two paediatric training manikins allowing staff to improve clinical and teamwork skills beyond that which is possible in a classroom.
Do something amazing today!
Making a donation will help The Murray Parish Trust raise funds to advance the treatment and care of children from across our region and beyond.