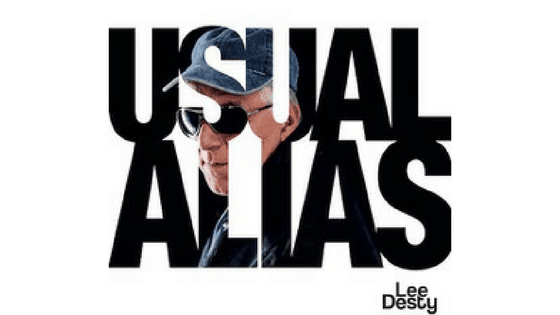 After an award-winning career in journalism, which included 26 years as an Editor with BBC TV News, Lee Desty is now making waves as a songwriter, drawing from a range of folk, pop and rock influences.
Is that your real name? Or is it an alias? " – Southampton-born singer songwriter Lee was once jokingly asked that question by a top BBC television executive – an exchange he never quite forgot. In fact, it became the inspiration behind the title of his latest album of original songs "Usual Alias", just released on iTunes, Spotify, Google and Amazon and on CD. It's taken him 18 months to write and record and contains 17 new songs. "I'm told it's ideal listening for a long car journey or if you're painting a room." jokes Lee.
Lee has decided to donate all the proceeds from sales of this latest album to charity – backing the #2MillionSteps appeal for a new children's emergency and trauma department at Southampton General Hospital, via The Murray Parish Trust.
"It's a great cause and I think the actors Sarah Parish and James Murray have been absolutely brilliant in promoting and supporting it, along with lots of other wonderful volunteers, workers and fundraisers from the Trust and other local charities."
He is asking fans who download the songs to make a donation via his online MyDonate fundraising site – or to donate and request a CD via his website: www.LeeDesty.co.uk .