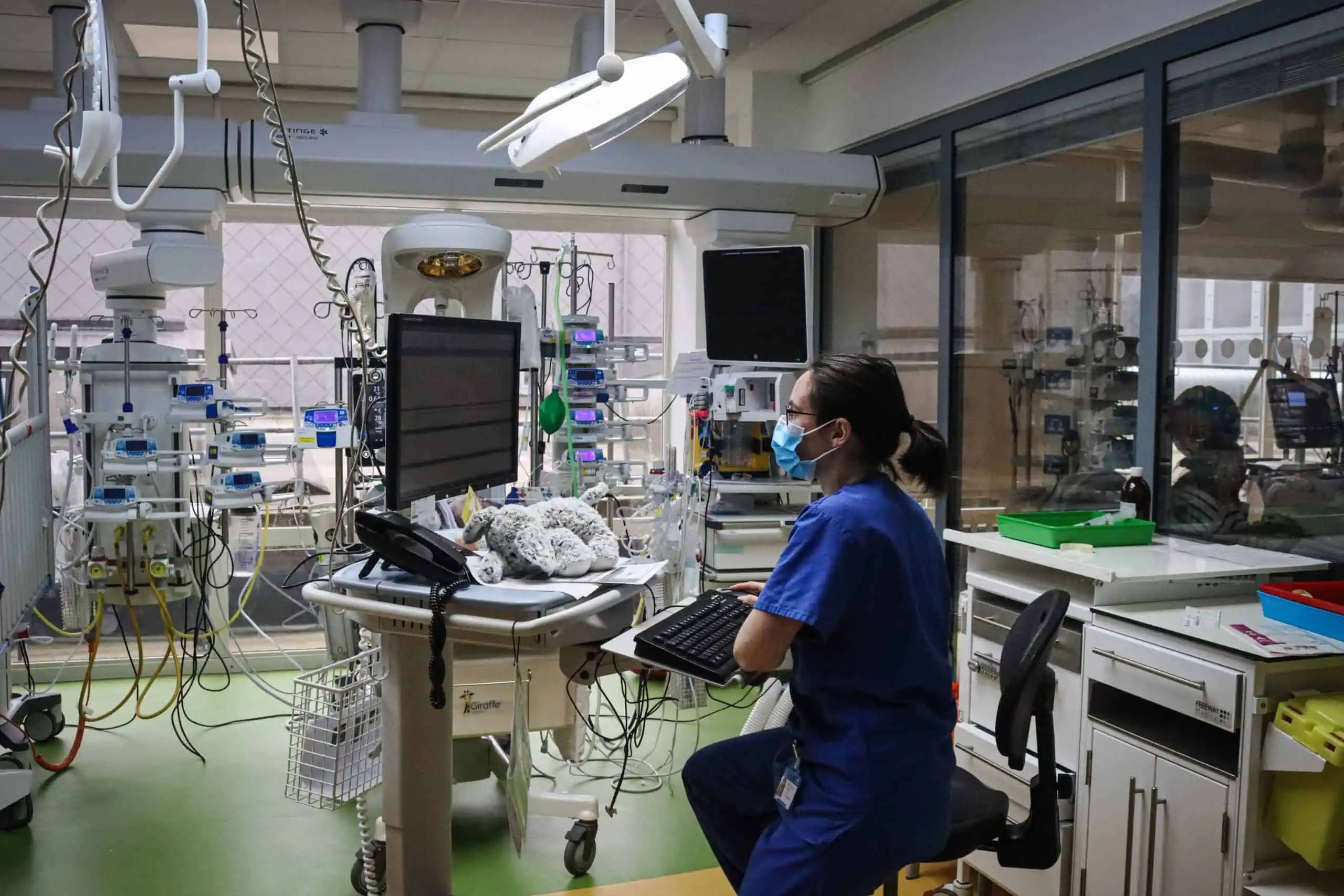 Murray Parish Trust raises £116,000 to fund double cubicle for the Paediatric Intensive Care Unit at Southampton Children's Hospital
The Paediatric Intensive Care Unit (PICU) at Southampton Children's Hospital has 16 beds and treats around 1,000 critically ill and injured children every year. As a specialist hospital and regional trauma centre for the whole of central Southern England, the exceptional PICU staff provide the highest level of intensive care for children from across nine counties.
With Sarah and Jim's personal experience of their baby daughter Ella-Jayne being treated for a heart defect in the PICU at Southampton Children's Hospital, they know all too well how important these new cubicles are for children, their families and the staff caring for them, which is why we have chose to raise funds specifically for this refurbishment.
"PICU is 

a

 unique critical care environment, as each patient has an accompanying parent who is not only being exposed to 

a

 highly stressful and emotional time, but also at risk of contracting and transmitting infections to both their child and other patients and families on the ward. These new isolation rooms will reduce the risk of infection for both parents and children and give them the privacy they deserve during the most traumatic time of their lives and we're so thrilled to have been able to support with their funding as 

a

 result of our successful Hares of Hampshire campaign in summer 2022. We know from our personal experience with Ella-Jayne that these new additions to PICU will make 

a

 huge difference to families on the ward"

– Sarah Parish & Jim Murray
As part of a £1m project, University Hospital Southampton has created five new isolation cubicles within the PICU, maintaining the 16 existing bed spaces. These cubicles will help provide the very best possible experience for patients and their families in what is often a highly traumatic and stressful time. Staff will be more able to have private and quiet conversations with families, improving confidentiality and crucial psychological support all the while being more sensitive to the needs of individual patients and families during their journey in intensive care, which for some can last many months.
The cubicles will have a child-friendly, comforting design and will have full length glass partitions and sliding doors with built in privacy blinds to ensure as much natural light is maintained for the space and the rest of the unit.
Other features include:
LED lit picture panels on the ceiling which are proven to reduce stress and anxiety for conscious patients
Colourful images printed onto healthcare standard wall panels
Sensory equipment and upgraded lighting to enhance care for children with additional needs and disabilities, mental health difficulties or those who are experiencing high levels of distress and anxiety
Hospital standard, reclining comfortable chairs for parents, especially supportive for breastfeeding mums